You'd be hard-pressed to find a more dedicated and passionate group of people – and we'd be hard pressed to find better coworkers! Meet the Primavera Realty Medellin team, your local experts in Medellin Real Estate sales. Our agents are Medellin's most experienced real estate professionals with decades of combined experience and can help you find the property you are looking to buy or sell. Read their profiles below to learn more about our incredible team.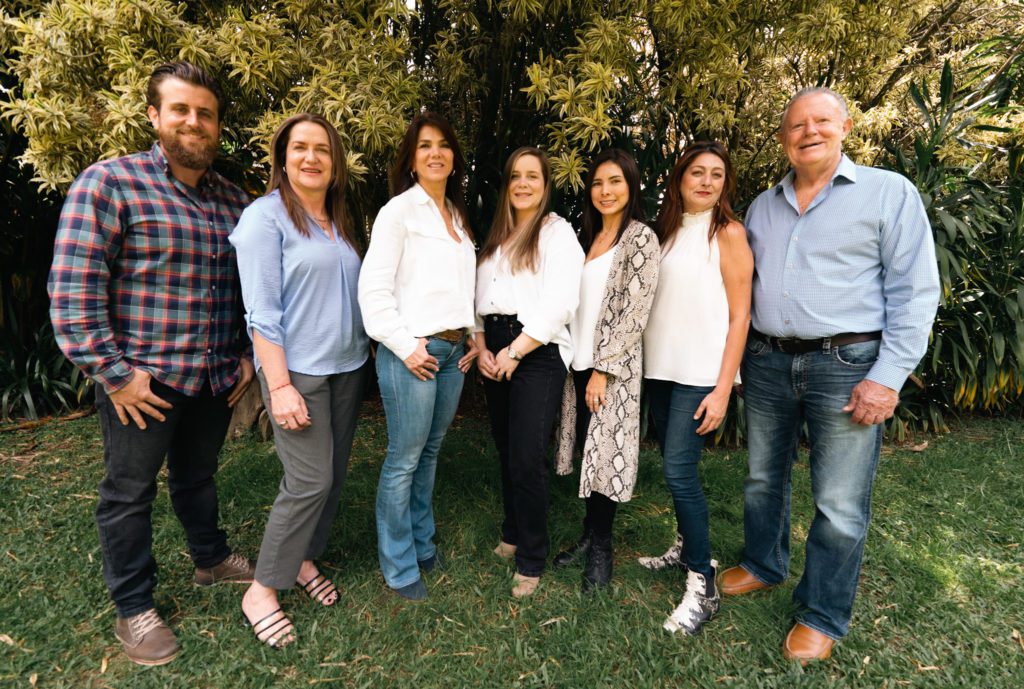 Sales Agent
At the age of 17 Maria went to Kansas to learn English as a second language, and she ended up staying and attending the University of Kansas and graduated with a degree in Social Communications. She worked different sales jobs in the U.S. and ultimately ended up in real estate which fit her skill set perfectly. At age 35 she decided to return to Medellin to participate in its remarkable transformation and be a part of the extraordinary real estate opportunities that the city provides. Maria is very resourceful and highly connected, two traits that are highly beneficial for her clients.
Claudia Maritza
Toro Angel
Sales Agent
Claudia is a Medellín native who has a multi-varied business background in banking, construction, financial services and international business. She understands foreigners, their needs and their required assistance. She is an EAFIT graduate with degrees in both business and finance. Her passion is local real estate and her excellent Medellin contacts will ensure that buyers are seeing the best deals and opportunities.
Listing Coordinator/Sales Agent
Matthew was born in New York City, having lived and worked there his entire life before recently relocating to Medellin. Matthew first visited Medellin in 2014, and was completely enamored by its climate, culture, people, and atmosphere. He and his wife, a Medellin native herself, finally recognized their dream of living here full time in 2021. Matthew holds a Bachelor's degree in History, with an extensive background in construction management, finance, copywriting, and editing. Having experienced it himself, he can relate to our clients and understands the process of being a foreigner looking for real estate in Medellin.
Sales Agent
Marcela is a bi-lingual local Paisa who graduated with a degree in communications, specializing in business and retail. She has worked in the real estate industry in Medellín for the past seven years. Marcela is passionate about meeting her clients' goals and needs, whether it be for a single person, a family, or a business. Her local connections with sellers, and her successful real estate background, is especially useful with foreign clients.
Sales Agent
Monica is a bilingual local with a degree in Administrative Engineering, a Diploma in Corporate Finance and a Master's in International Business. She has worked in real estate with foreign investors for over 10 years. She has knowledge in short and long-term rentals, real estate projects, real estate investments and tax planning for foreigners, as well as contacts for interior design and renovations. Her experience makes her a perfect ally when investing in Medellín, as she is passionate about guiding the client from the first moment to a successful closing. Monica is very resourceful, well connected, and always tries to meet the needs of her clients.
Sales Agent
Sabina is a bi-lingual local who graduated with a degree in international business administration. She has worked with foreigners in Medellin real estate for eight years. With excellent negotiation skills and knowing the local market, she is of great assistance to foreigners for acquiring a property in the city. She also has experience in interior design, short and long-term rentals, and has a good sense of architectural vision which makes her even more valuable in the real estate process.
Sherif is a multi-talented individual with business and living experience on four continents, he speaks four languages, has an MBA from a Spanish University and he has more than seven successful years of real estate experience. Once he discovered Medellin in 2016, he never left, married a local Paisa and has a young son. Sherif´s enthusiasm is contagious regarding Medellin which he describes as a ¨hidden gem of a city¨. Sherif is the ultimate ambassador for anyone wanting to live, retire or invest in Medellin.