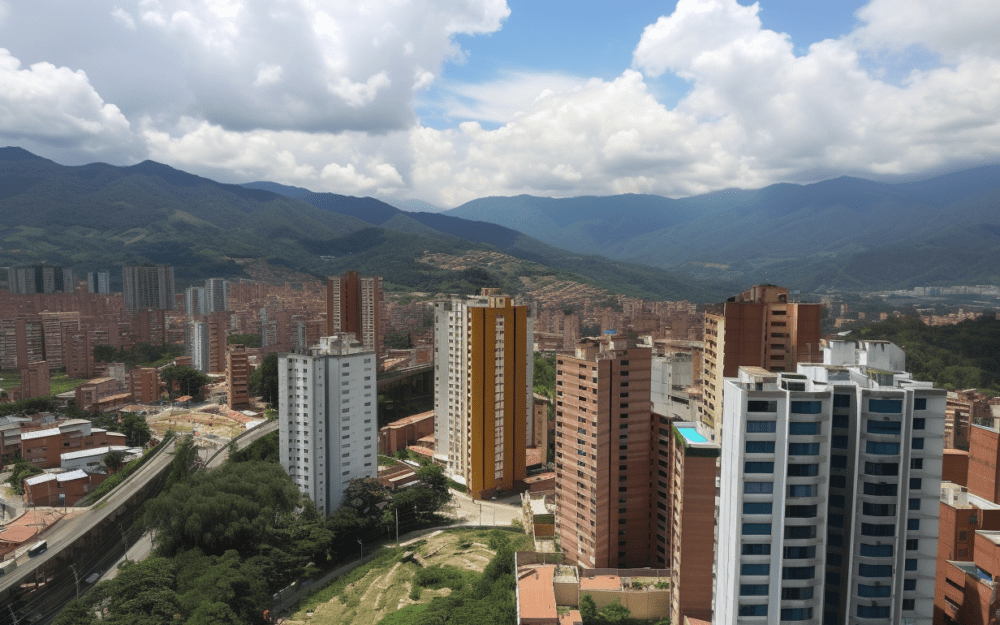 Medellín, Colombia's second-largest city, has experienced a remarkable transformation in recent years.
Once notorious for its drug-related violence, the city has evolved into an attractive destination for expats, digital nomads, and investors looking to capitalize on the city's burgeoning real estate market.
Medellín's rich culture, pleasant climate, and growing economy make it an attractive destination for those looking to invest in real estate. In this comprehensive guide, we'll explore the ins and outs of Medellín's real estate market, including the best neighborhoods, the buying process, and potential investment opportunities.
Medellín's Background
History
Medellín, founded in 1675, has a rich history that has shaped its modern-day identity. In the late 20th century, the city was plagued by violence and crime, largely due to the influence of notorious drug lord Pablo Escobar.
Since then, Medellín has undergone an impressive transformation, turning itself into a safe, vibrant, and innovative city.
Geography and Climate
Nestled in the Aburrá Valley and surrounded by the Andes Mountains, Medellín enjoys a pleasant, spring-like climate year-round, earning it the nickname "City of Eternal Spring."
With an altitude of 1,500 meters (4,900 feet) above sea level, the city offers stunning views and a comfortable environment for residents and visitors alike.
Economy
Medellín's economy has diversified in recent years, with significant growth in industries such as technology, construction, and tourism. The city has also attracted numerous international companies, creating a dynamic business environment that has fueled real estate demand.
Medellín's Real Estate Market
Market Overview
The real estate market in Medellín has experienced substantial growth in recent years, driven by an influx of foreign investors, expats, and retirees seeking a more affordable and enjoyable lifestyle.
The city's growing economy, increased safety, and improved infrastructure have also contributed to the rising demand for housing and investment properties.
Property Types
Residential Properties
Medellín's residential real estate market offers a wide range of options, from affordable apartments to luxury penthouses and single-family homes. The city's diverse neighborhoods cater to different budgets and preferences, making it an attractive destination for various types of buyers.
Commercial Properties
The growth of Medellín's economy has spurred demand for commercial properties, such as office spaces, retail stores, and warehouses. Investors can capitalize on the city's economic development by investing in commercial real estate opportunities.
Vacation Rentals
The tourism industry in Medellín has grown significantly, leading to increased demand for short-term and long term rental properties. Vacation rentals can provide a steady stream of income for property owners, particularly in popular tourist areas.
Best Neighborhoods for Real Estate Investment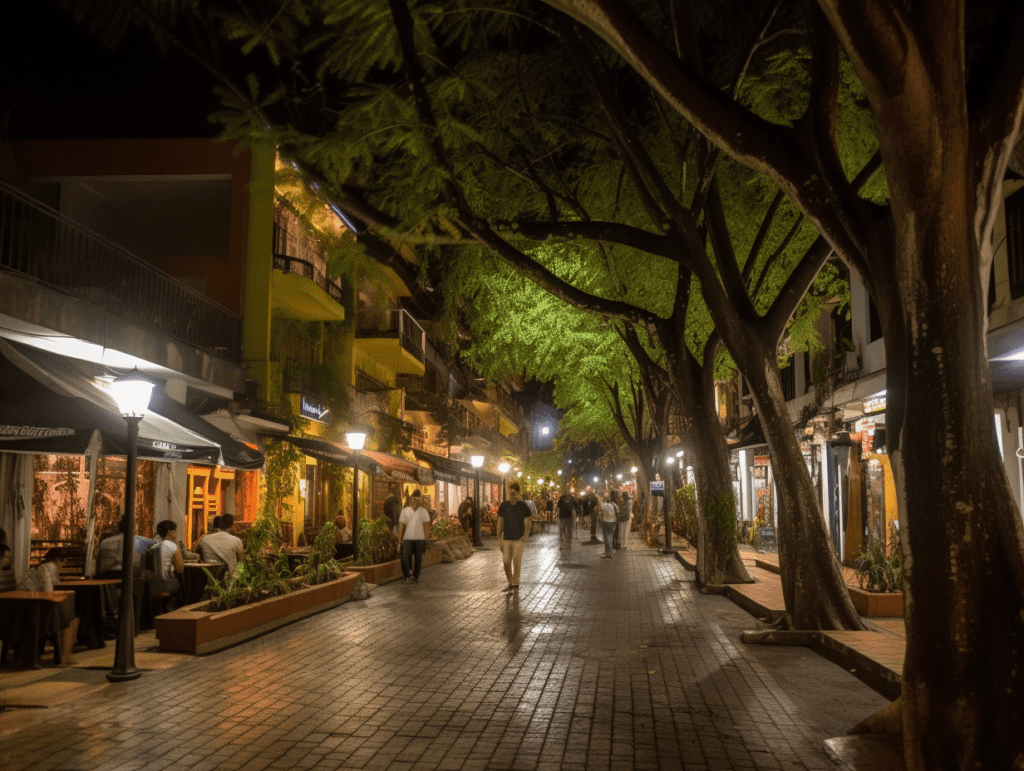 El Poblado
El Poblado is one of Medellín's most affluent and desirable neighborhoods, offering a mix of upscale residential properties, shopping centers, and nightlife. This area is particularly popular among expats and foreigners, making it an excellent choice for investors seeking high rental demand.
Laureles
Laureles is a middle-class neighborhood known for its tree-lined streets, parks, and local shops. The area is becoming increasingly popular among expats and digital nomads, making it an attractive option for long-term rental investments.
Envigado
Located just south of El Poblado, Envigado offers a more authentic, local experience. This neighborhood is ideal for those looking for a quieter, more residential atmosphere, with a mix of affordable apartments and single-family homes.
Sabaneta
Sabaneta, a suburb of Medellín, has gained popularity in recent years due to its affordability and relaxed atmosphere. The area boasts a variety of residential options, including new apartment buildings and single-family homes, making it an attractive option for families and long-term renters.
The Property Buying Process in Medellín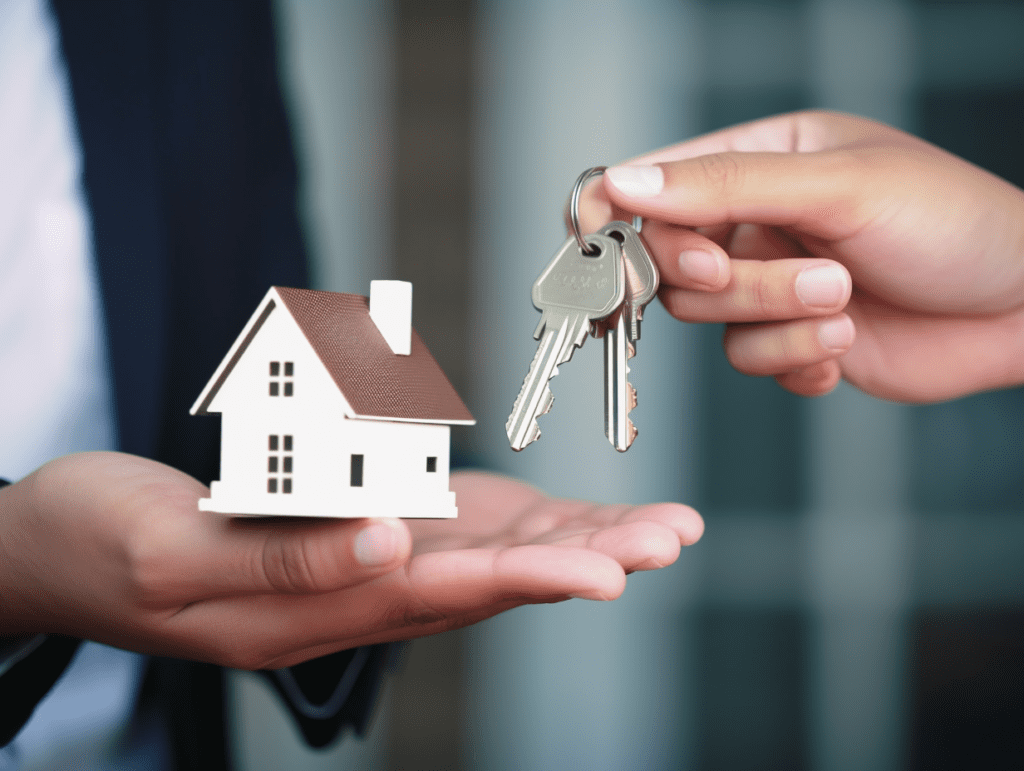 Legal Requirements for Foreign Buyers
Foreigners can legally purchase real estate in Colombia, with the same rights and obligations as Colombian citizens. There are no restrictions on property ownership for non-residents, making it relatively straightforward for foreign investors to enter the market.
Steps to Buying Property in Medellín
Research and Identify Potential Properties
Begin by researching the different neighborhoods and property types to find the best fit for your budget and investment goals. Online resources and experienced real estate agents can help you identify potential properties and provide valuable insights into the local market.
Conduct a Property Inspection
Before making an offer on a single family home, you may wish to conduct a thorough inspection of the property to identify any potential issues or concerns. Hiring a local contractor to assist with the inspection can help ensure that you make a well-informed decision.
Negotiate and Make an Offer
Once you have identified a property that meets your needs, work with a local real estate agent or attorney to negotiate the terms and make an offer. Be prepared for potential counteroffers and be willing to negotiate to reach a mutually acceptable agreement.
Obtain Legal Documents
After an offer is accepted, you will need to obtain several legal documents, including a property deed (escritura pública) and a certificate of tradition and freedom (certificado de tradición y libertad). These documents confirm the property's ownership and ensure that there are no outstanding liens or issues.
Secure Financing
If you require financing to purchase the property, it is essential to secure a mortgage or loan from a Colombian financial institution or an international lender. Keep in mind that interest rates and terms will vary depending on the lender and your financial situation. Also, be aware that 95% of properties are paid in cash or financed through new construction.
Closing and Transfer of Title
Once financing is secured and all legal documents are in order, the closing process can begin. An attorney or notary will oversee the transaction, ensuring that all necessary paperwork is completed and taxes are paid. Once the transaction is finalized, the title will be transferred to the new owner.
Managing Your Investment Property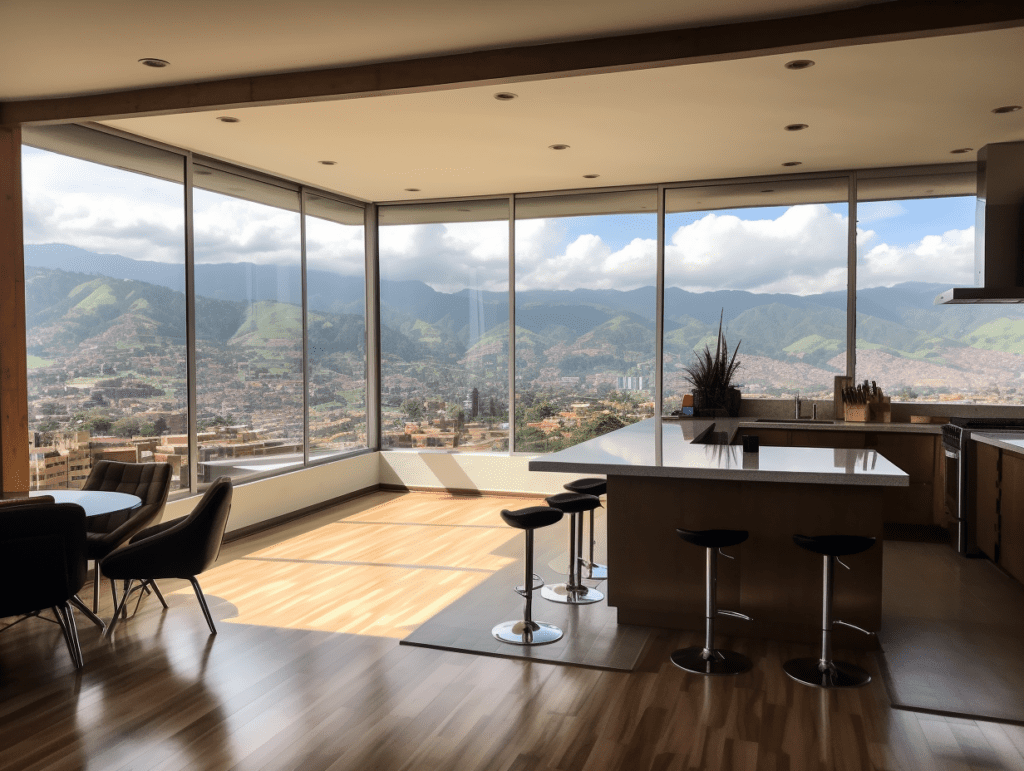 Property Management
Managing a rental property in Medellín can be a time-consuming process, particularly for foreign investors who may not be familiar with local regulations and requirements. Hiring a local property management company can help streamline the process, handling tasks such as tenant screening, rent collection, and property maintenance.
Taxes and Fees
Property owners in Medellín are subject to several taxes and fees, including property tax (impuesto predial), capital gains tax, and income tax on rental income. It is essential to familiarize yourself with these obligations and ensure that you stay up-to-date on all tax payments.
Rental Market Trends
Staying informed about rental market trends in Medellín is crucial for maximizing your investment returns. Be aware of factors such as seasonality, local events, and economic developments that may impact rental demand and pricing.
Final Thoughts
Investing in real estate in Medellín offers numerous opportunities for both short-term and long-term returns. By understanding the city's diverse neighborhoods, property types, and market trends, you can make informed decisions that align with your investment goals.
With its pleasant climate, growing economy, and increasing international appeal, Medellín's real estate market shows no signs of slowing down. Take advantage of this thriving market and secure your piece of Colombia's "City of Eternal Spring."
Contact Us