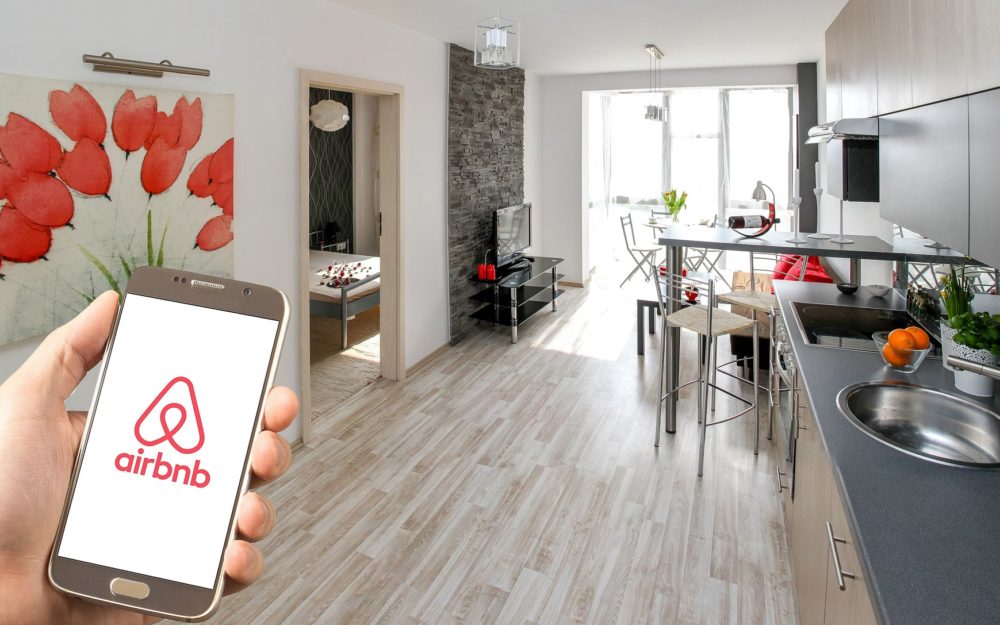 What Does It Mean When You Say, "I Want To Invest In An Airbnb Property"? 
Almost daily we have investors asking us here at Primavera Realty Medellin to help them find an Airbnb rental property. In their minds, Airbnb & daily rentals equate to high returns.
However, these Airbnb-minded investors are not asking the more important question; where can I get the highest return (ROI)?
The first thing that investors need to understand is that Airbnb is a rental platform that property managers use to obtain rental clients on the Internet, as well as by homeowners who can do it themselves.
Nevertheless, astute property managers will use multiple rental platforms to gain maximum occupancies for their apartment owners, such as Vrbo, Trip Advisor, Expedia, Booking.com, and more.
It just so happens that Airbnb is the largest and has done the best job of promoting its image publicly.
Airbnb's fastest-growing part of its business is long-term rentals of 30 days or more. In fact, at the end of 2022, 24% percent of Airbnb stays were long-term.
Also, according to Airbnb data, over 80% of its hosts accept long-term stays.
Finally, Airbnb has introduced a dedicated 'monthly stays' section for guests to find the right listing for their needs. Thus, Airbnb is more than just a short-term rental platform.
The Popularity of Airbnb and its Effect on Rental Yields
The Airbnb phenomenon reminds me of some other great marketing stories; when copying machines came out, people would say, "Xerox" a copy, and when searching the Internet, people today say, "Google" it. Now, people say I want an "Airbnb" property for higher rental yields.
As you will see below, maybe or maybe not.
Legal Considerations for Short-Term Rentals in Colombia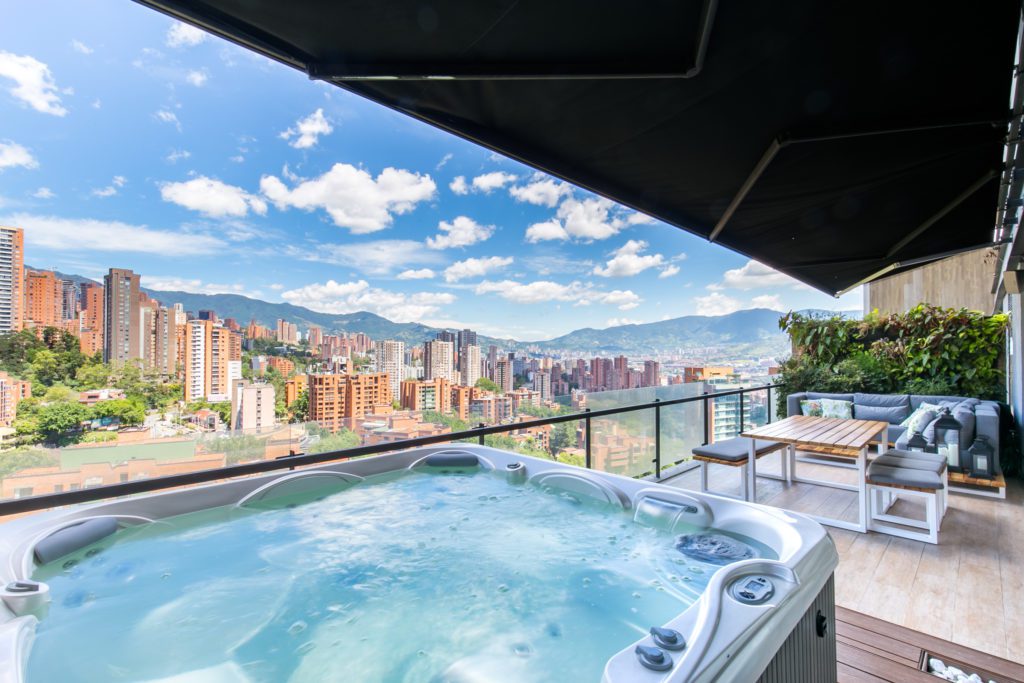 In 2011, at the bequest of the hotel industry, the Colombian government passed legislation to "formalize" short-term rentals by forcing them to abide by the same regulation as the hotels. The law basically stated that no building in Colombia could allow units to be rented out for less than 30 days unless the bylaws of the HOA (Building) specify it is allowed.
If not specified, then at any time, 70% of the owners of the building can vote at the assembly to change the by-laws and allow for short-term rentals.
With slow and lax Colombian law enforcement, net returns for both long and 'illegal short-term rentals' remained in the 6-8% range.
Around 2015, when Airbnb came onto the scene in Medellin, the rental market got flooded with short-term illegal inventory and net returns dropped to the 4-6% range because property appreciation was outpacing rental rates.
In November 2018 the Government passed Decreto 2119, which states that all short-term tourist accommodations must be registered with the Registro Nacional de Turismo (RNT) to operate legally.
Since the Decreto 2119 was passed, rental inventory has been reduced due to new licensing requirements being strictly enforced by the Colombian government. In 2023 we now see net annualized returns in the 6-9% range.
The net result of the short-term rental laws being enforced is that about 95% of the buildings cannot legally rent short term, thus driving up the price per sq meter for legal short-term rental properties because of reduced inventory.
In response, more and more new projects are being constructed to comply with short-term rental laws while offering on-site property management services. This is all well and good, but the high cost of new construction has to be factored into any ROI analysis.
Analyzing Key Factors for Short-Term vs Long-Term Rentals
Now the astute investor who is looking to maximize their return will need to analyze several key factors for a short-term rental vs. a long-term rental:
Cost per sq meter – higher for short-term
Property Management Fees – higher for short-term
RNT (Registro Nacional de Turismo) permitting – required for short-term
Wear and Tear and Damage – worse for short-term
Inventory Replacement – worse for short-term
Tenant Desirability – worse for short-term (noise and party issues)
Rental Rates & Occupancy – need to be compared for both short and long-term rentals
Trends – strong for both markets yet significant
Medellin: A Mecca for Remote Workers and Digital Nomads
Medellin is becoming a mecca for remote and digital workers. South American Backpacker, Inc. Magazine and Travel and Leisure have identified Medellin as the #1 choice for Digital Nomads and remote workers.
Furthermore, Colombia has recently introduced a new, easy-to-obtain visa for remote workers. More and more longer-term visitors and tourists are coming for language schools, extended vacations, business purposes, family visits, remote work, as well as those seeking to rent before they buy.
These trends bode well for long-term rentals and must be factored into any analysis.
How Primavera Realty Medellin Can Help You Achieve Your Investment Goals
So please, in the future, when inquiring about purchasing a rental property, instead of saying, ¨I only want an Airbnb property¨, just say, ¨I want to maximize my returns¨.
At Primavera Realty Medellin, our goal is to help our clients achieve their investment goals by providing them with expert guidance and advice.
We understand that investing in real estate can be complex and overwhelming, which is why we offer personalized assistance to ensure that our clients make informed decisions that align with their financial objectives.
Our experienced team of professionals is committed to helping investors maximize their returns by analyzing various factors that affect rental properties.
Whether you're a seasoned investor or just starting, our sales team is available to assist you in achieving your goals.
Don't hesitate to contact us today to learn more about how we can help you succeed in real estate investing.